3D European Roulette
Show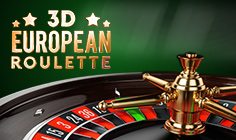 3D European Roulette is a very popular game among the mobile casino fans. Developed by Iron Dog, one of the main reasons it stands out from the other games, is it's ease of use. Players do not need any particular type of extraordinary skills to win. The experience is supplemented by an exciting 3D quality animation and graphics, in this Real Money Roulette.

Tips and Rules for playing Real Money Roulette
If you are a first-time player, it would be wise to first try out the free 3D European Roulette games available online. This will give you a chance to familiarize yourself with the game rules. After becoming comfortable with playing the game, then you are ready for the Real One.
How to play the Real Money Roulette
The first and most basic step is to place the bets. After settling on the amount of money you are willing to bet, select a chip that corresponds to the bet amount. There is a wide range of bet amounts for a player to choose from. These bet amounts are made to ensure they can accommodate both the lowest, and the highest spenders.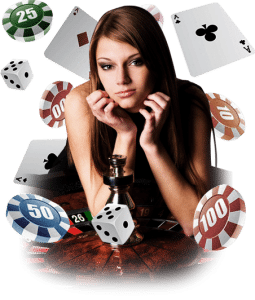 More options at this point could include the selection of Red Splits, Voisins, Black Splits, Orphelins and Tiers. Also, there are the usual even/odd bets and red/black bets. 3D European Roulette also provide the option of La Partage bets that provide for a huge winning possibility.
On completing that, the next step in playing the Real Money Roulette, is to simply press the Spin Button. The wheel spins and the ball rolls and stops after a while. The location at which the ball stops is a number ranging from 0-36, and when the number is a winning bet, the bet is paid. Another feature that makes this game popular is the Repeat Button to repeat the same bet. When the game is over, the player can repeat a spin or clear all bets.
Why you need to try this one out!
Real Money Roulette applies the rules of the European Roulette. The game animations are complemented by good quality graphics. Players only need to apply their strategy and the kind of payout they are looking for. The controls are appropriately placed and easy to manage.

To Sum Up
The option to redo, undo or clear bets in the middle of a spin offer great comfort. Speed is also adjustable. If you want to play faster or slower than normal, the game offers that alternative. This slot game is friendly, and the bird's eye view of the play assumes the view of a real casino. Despite the fact that the heavy graphics consume a lot of your device resources, most smartphones are equipped to handle these constraints efficiently.