It may be surprising to hear but it's not the online or mobile casinos themselves that actually provide the live casinos for their own sites and it's actually separate live casinos software providers that put all the pieces together for us. At first we thought this was pretty strange but to be honest now we've been around the block a few times we're glad this is how things work as rather than stretching out each casino to create their own live casino platform which they need to run along with everything else, instead they can leave it to a separate team of professionals whose job is to do nothing more than create the ultimate live casino experience.
About Live Casino Software Providers
There's plenty of live casino software providers out there and this added competition is only good for the players as it's meant that there's been a constant stream of improvements by these developers time and time again hoping that players will then choose them over anywhere else.

Today we're gonna give you a rundown on the three software providers we think you should be trying out before any other as they're who we rate as the best. To be honest these are probably the three biggest live casino software providers anyway so the industry as a whole tends to agree with us.

The first on our list today is NetEnt who are without a shadow of a doubt the most popular software developer in the market right now. Around one in three online or mobile casinos on the planet stock NetEnt games and their players just can't seem to get enough of them. NetEnt has brought this same high quality into their live casino too which is why we've happily put them on our list.
If you see the striking colour combo of black and emerald then you're more than likely at a NetEnt table as this is how they like to dress. Along with a smart looking layout NetEnt also offer players seamless gameplay with high definition graphics. Not only that but NetEnt are also able to offer their games in 25 different currencies and languages which is more than anywhere else and useful for many we're sure. Overall we'd have to say you really can't go wrong by choosing NetEnt as they seem to have kept every aspect of their live casino up to a high standard.
The second on our list today is Microgaming and their live casinos come with a few different perks to NetEnt's. We have nothing but great things to say about the quality of Microgaming's games here but their real selling point as far as we're concerned is the range of games they have available to the public.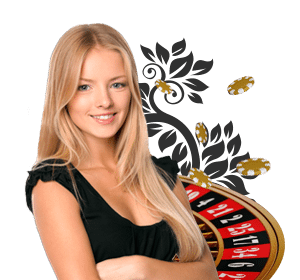 One of the best things about the live casino industry in our view is the ability to play a whole bunch of games you never had the chance to before. These could include some of the cool variations that games like Blackjack and Roulette have or they could include some of the lesser known casino games like Baccarat or Sic Bo instead. Whatever your poison is the best chance you'll have to find it is with a Microgaming live casino. That's not to say they offer every game under the sun at their live casinos but they do offer most which is why they're such a fantastic starting choice in our eyes.
The final live casino software provider on our list today is a bit of a superstar in these parts really and that's Playtech! What makes Playtech such a big hit in the online and mobile casino industry is they are consistently bringing out state of the art games which they've made in conjunction with various major movie studios in Hollywood. This has seen people flock to Playtech in their droves and the good news is they seem to have reinvested a lot of that money they've made right back into their live casino.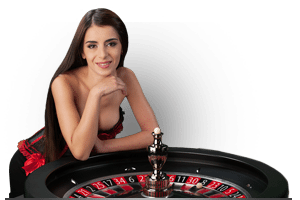 If you're looking to try out a lot of games then Playtech might not be the choice for you as they do tend to stick mainly to the originals like Blackjack and Roulette along with their many variations. Having said that though the quality of the games they offer is pretty much second to none. If you want the fine dining experience of the live casino world it probably comes courtesy of Playtech, and in particular their VIP live casino tables. These tables are designed for players who want a little more privacy and a bit more of a personal touch to their games and that's what you'll get. The minimum stakes for these tables tend to be a little bit higher but you're also getting a quality of game that is matched by no other! In the end what we'd say about Playtech is their collection is smaller but what they do have they've gone all out for!
In the end whichever one of these three you decide to play at you haven't really made a bad decision and which one you do end up choosing should come down to personal choice. If you were to ask us, our suggestion would be to first try out NetEnt as they have a user-friendly interface which is intuitive to use and that makes it an ideal location for any player just looking to find their feet.
Of course if the whole point of you playing at a live casino was to play some new and interesting games you don't get the chance to play at your local casino then choosing Microgaming as your opening location would be better.

And finally, if it's all about luxury and comfort – especially if you don't mind playing at slightly higher stakes – then we'd be crazy to recommend anywhere else but Playtech live casino as they've certainly tried to go for quality over quantity!