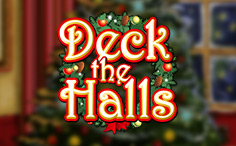 Deck The Halls — Make Merry With Gambling Slots Online Free!
Players Can Enjoy Slots and Table Games for Fun When Playing in Demo Mode – No Deposit Needed
When all you want to do is play slot games, and Vegas is so far away, that is when online slot machines emerge as your saviours, causing our inner gambler to rejoice. At Phone Vegas, choose from an unbelievably wide variety of gambling slots online free. Play and enjoy! You can play the crowd favourites like the ever so festive Deck the Halls, or discover your new favourite slot game altogether! So come over, join the fun!

Phone Vegas And You, Indulge In All Things Casino With Gambling Slots Online Free Games - Register Now!
Players Can Enjoy Slots and Table Games for Fun When Playing in Demo Mode – No Deposit Required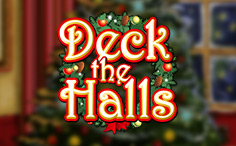 In case you are looking for a gaming website that curbs all your gambling needs in one place, well then, look no further than Phone Vegas — the one-stop destination for all that you have ever been looking for in an online gambling website.
Gambling Slots Online Free Games Are Here For You Today!
Enjoy the aesthetic appeal of the website, and navigate with absolute ease and comfort.
Choose from a million and more options while picking a game to play, because Phone Vegas comes complete with various categories and types of games.
Play for free, or choose to spend real money to win lots and lots more in return.
For seamless connectivity and uninterrupted gaming, a player can enjoy all the games and features of Phone Vegas on your tablet and mobile devices as well.
Deck The Halls—enjoy The Festive Season With Awesome Slots!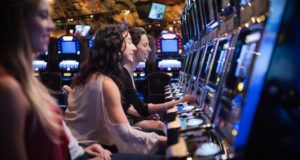 When everything around you is turning festive, it is only fair that the slot games you pick out to play depict the festivities too! Introducing Deck The Halls, a slot game following the theme of Christmas, with every bit of the game screaming Christmas and the holidays.
Other particulars about the game are given as follows:
Deck The Halls is a 5 reel game, with thirty paylines. The minimum stakes for a single spin start as low as 0.3 coins per bet.
Developed and distributed by Microgaming, Deck The Halls comes with the security and fairness promise of one of the biggest gaming giants in the industry.
Tree decorations constitute for maximum symbols in the game, with the bell symbol allows the user to win free spins.
The Deck The Halls logo is the wild symbol in this game, and the maximum jackpot to be won in this game comes close to a very generous 40,000 coins.
In a nutshell, Deck The Halls is here to overcompensate (in a fantastic way) for the lack of festive slots that commemorate Christmas cheer!
Safety First, Always With Real Money Gambling!
Players Can Enjoy Slots and Table Games for Fun When Playing in Demo Mode – No Deposit Needed
To make sure that nothing stands in the way of you and an enjoyable gaming experience, we at Phone Vegas go out of our way to ensure your safety at all times. Also, monetary transactions and dealings are now easier than ever before, with the use of all popular payment options like PayPal, Mastercard, Visa and so on.
Not only convenient, but we also ensure that all the money transfers (withdrawals and deposits) pass through rigorous safety protocols, so that come what may, your money is always safe and sound, and you are always informed about its whereabouts. So, enjoy your gambling slots online free bonuses now!
Gambling Slots Online Free - Keep What You Win With Phone Vegas