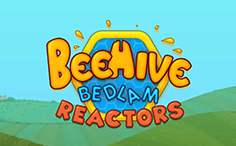 Beehive Bedlam Slot Machine
by Core Gaming brings the activities of bees to an online casino game. This slot comes with Free Falls, a Progressive Jackpot and a Honey Jar bonus feature. You can get more information from the review below.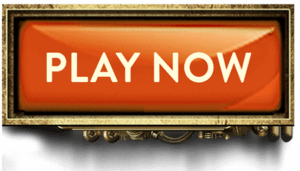 Knowing More About Beehive Bedlam Slot Machine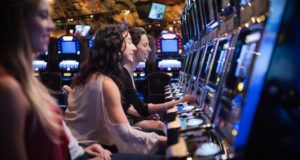 Players of Beehive Bedlam can win when they are able to land at least five similar symbols on a beehive. This beehive has seven slots on a vertical axis and seven slots on a horizontal axis. Landing five similar symbols will lead to the filling up of a  'Pollen Count' situated at the right corner of the playing screen.
With each win, the winning symbols drop off and new symbols fall into place. The symbols in the Beehive Bedlam Slot Machine include purple, red, blue and pink flowers. There is also a cute bee named Buzz, a daisy and a beekeeper icon.
There Is No Wild Symbol In This Slot
Beehive Bedlam Slot Machine has no Wild icon. It, however, has a bonus symbol known as a Free Fall symbol. The Free Fall symbol will trigger the Free Fall bonus round when three of the bonus symbols land on the reels.
The Honey Jar/Island Bonus Feature Of Beehive Bedlam Slot Machine
Beehive Bedlam has a Honey Jar/Island bonus feature. This feature is activated when a group of beekeeper icons are landed on the beehive. On the left of the screen, a Honey Jar will be filled up. As soon as the jar is filled, you will control Buzz the bee across the playing screen.
This bee avoids stumbling blocks and picks up coins in the process. This bonus feature consists of ten (10) Island levels and promises an exciting cash reward upon completion.
Another bonus feature of Beehive Bedlam Slot Machine is the Free Fall bonus feature
This feature is triggered by landing a minimum of three Free Fall symbols. You can earn between 8 and 15 free falls when you land between three and six free fall bonus symbols.
Players are acknowledged for their achievements. This is when they earn free falls or complete an Island level in the Honey Jar bonus feature.
To Sum Up

The Honey Jar and Free Falls bonus features will reward you with good payout opportunities. The cash rewards for wins are not large, but they are consistent in this game. Players would eventually walk away with decent payouts when they play and yes, of course, and entertaining Phone Vegas gameplay.